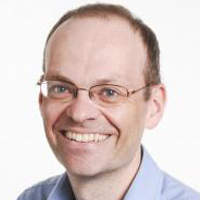 Prof Shaun Treweek
Shaun is a professor and joined the Unit in 2013 via a meandering path to health services research. He trained as a physicist and then did a bioengineering PhD involving lasers, blood and bits of skin. Then came health informatics, amputee rehabilitation and a move to Oslo, followed by eight years at the University of Dundee and for the last three years there was Assistant Director of the Tayside Clinical Trials Unit. Shaun is active in the field of efficient trial design, particularly pragmatic trial design, improved recruitment and retention interventions for trials, the design of complex interventions and the effective presentation of research evidence. He is leading a new initiative called Trial Forge (http://www.trialforge.org) that aims to be more systematic about how we generate and use research evidence in making trial design, conduct, analysis and reporting decisions. He is, or has been, involved in a range of trials, including an EC FP7 trial of treatments for a rare neuromuscular condition, a trial of a lifestyle intervention for women after pregnancy, a lifestyle change trial run through football clubs and the Scottish Premier League, a trial of abdominal massage for MS patients, a lifestyle change trial run through the Scottish breast screening program and a lung cancer screening trial. Finally, he coordinated DECIDE, a 5-year, EC-funded project that aimed to improve the way guideline information is communicated to health professionals, patients and the public, policymakers and others.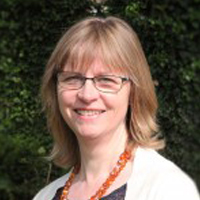 Ms Sarah Chapman
Sarah's work as a Knowledge Broker at Cochrane UK focuses on disseminating Cochrane evidence through social media, including Evidently Cochrane blogs, blogshots and the 'Evidence for Everyday' series for nurses, midwives, allied health professionals and patients. A former registered general nurse, Sarah has a particular interest making evidence accessible and useful to practitioners and to others making decisions about health. Before joining Cochrane, Sarah also worked on systematic reviews for the University of Oxford and the Royal College of Nursing Institute, and obtained degrees in History from the University of Oxford and in the history of women's health and illness in early modern England (MPhil., University of Reading).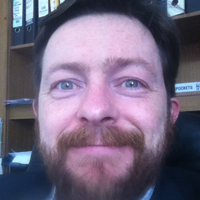 Mr Dara Glynn
Dara Glynn graduated as an Environmental Scientist from NUI Galway in 1998 and obtained a Graduate Diploma in Education from Mary Immaculate College, Limerick, in 2000. He has worked in education for the past 16 years. After several years of classroom teaching, Dara's interest in leadership and management grew and this led to his appointment as a Principal in 2005. Over the course of his career, Dara has worked in teacher education, Principal mentoring, administration and in education economics. Most recently, he was appointed Principal of CBS Primary School, Ennis where he continues to pursue his interest in educational innovation and digital technology. Dara has given numerous talks and workshops at educational events and is a regular speaker on educational issues on radio.