Randomised trials (which can include clinical trials, healthcare interventions, clinical evaluations and behavior change interventions) are studies conducted to evaluate the potential benefits (and risks) of health care interventions such as new medical treatments. These studies provide the best evidence base for informing decisions on the effects of interventions. This means health care users and professionals can make more informed choices about treatment options.
These are exciting and challenging times for clinical trials. The number and variety of treatments available is growing, increasing pressure on researchers to determine how these compare to current treatments. However rising costs and regulations can make these trials expensive and complex. Now more than ever, we need high quality research to ensure that the right trials are done, in the right ways and reported fairly and clearly.
The HRB-Trials Methodology Research Network (HRB-TMRN) is a collaborative initiative between a number of Irish and international higher education institutes and methodology centres.
Its' mission is to strengthen the methodology and reporting of trials in health and social care in Ireland so that they become more relevant, accessible and influential for patients and other service users, practitioners, policy makers and the public. This is achieved through a programme of work relating to the methodology of trials and focused on (i) support (ii) training and education (iii) research and innovation and (iv) public engagement.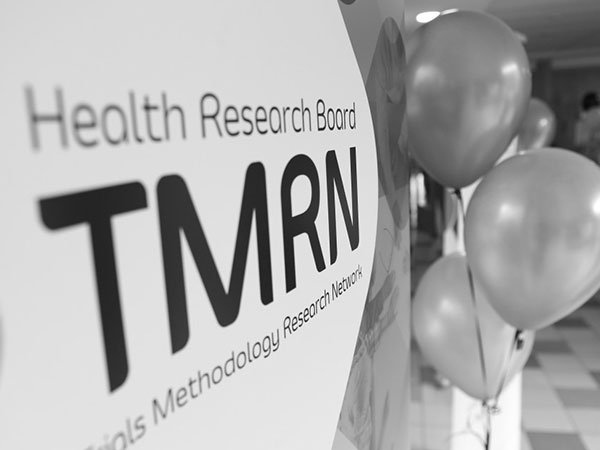 How we are funded.
The HRB-TMRN is a non-profit organisation – we are funded by the Health Research Board in Ireland.
The HRB-TMRN charges a subsided fee for some of its training events. Any income earned by the HRB-TMRN as a result of these training events is re-invested into the network to support our work. These funds go towards helping deliver more Summer scholarships, support PhD Scholars, deliver additional training, support trial methodology researchers, help deliver our outreach and public engagement activities and support our operating costs.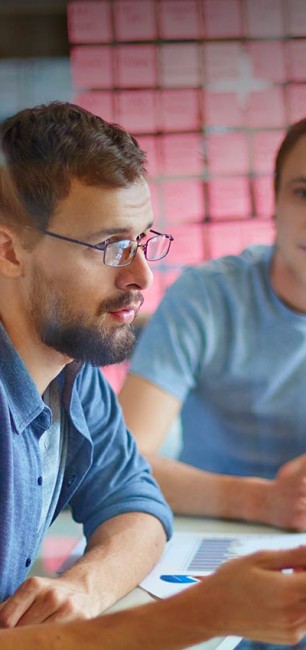 What Does The HRB-TMRN Offer?
(i) Support: The HRB-TMRN will help researchers across the island of Ireland, either directly by providing advice on challenging aspects of trial methodology and reporting of trials or indirectly through guidance to CRFs and other research organisations, to support their interactions with trialists. This will provide opportunities to establish new collaborations for methodology research. The HRB-TMRN will provide this advice and support through a Trial Methodology and Reporting Advisory Service (TMRAS). The TMRAS will provide trials methodology advice to trialists who encounter methodological problems outside of the standard design of clinical trials.
(ii) Training and education: The elements in our training and education program, which we will develop, consist of (i) seminars (ii) consensus conferences (iii) courses including Summer schools, modules, short courses and internet resources (iv) PhD Studentships and Summer Student Scholarships and (iv) individualized support.
(iii) Research and innovation: In addition to the strong potential for the HRB-TMRN's plans for training, education, advisory and support roles, it will also advance Methodology Research on the island of Ireland through (i) a planned programme of novel research into issues of the design, conduct, analysis and dissemination of trials. This includes, for example, participation in the SWAT (Study Within A Trial) initiative being developed by the Northern Ireland Hub, in association with the MRC Network of Hubs and the MRC START programme, and the Network's core grant (ii) establishing a database of trial and trial methodology expertise (iii) developing a People's Trial and (iv) developing methods to dissemination of evidence from trials through systematic reviews.