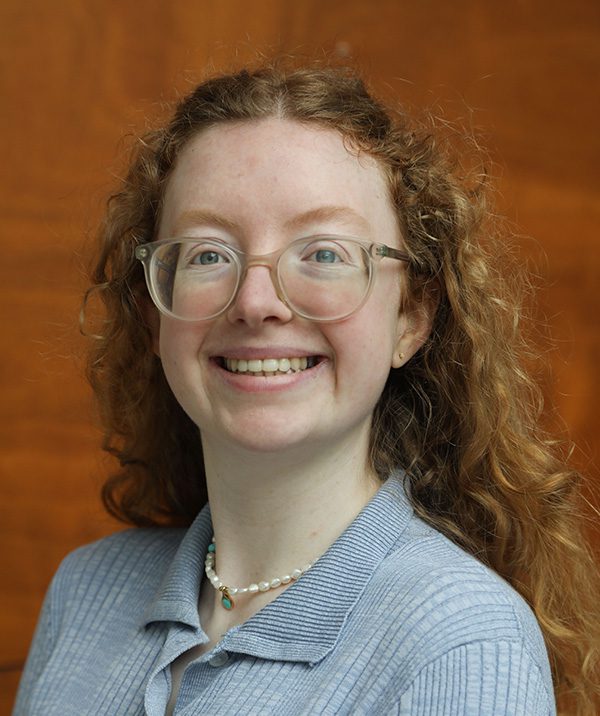 Ellen is a PhD student with the HRB-TMRN based at the HRB Clinical Research Facility Cork and University College Cork. Ellen holds a first-class honour bachelor degree in Public Health from University College Cork. From 2020 to 2021 Ellen worked as a research assistant for the TRAMS (Trials Research and Methodologies Unit) in the HRB Clinical Research Facility Cork and has been involved in various research projects. Ellen is currently working as a collaborator on the HRB-TMRN / MRC-NIHR-TMRP projects titled "Understanding the language and complexity of informed consent in clinical trials and identifying participant preferences and understanding of key trial processes – randomisation" and "Trial Forge Guidance 3: Ethical issues in SWATs (Studies within a Trial)".
Ellen's doctoral research is focused on the communication of retention in clinical trials. Her research consists of four pieces of work; investigating the cost of retention strategies, how retention is planned and communicated in clinical trial protocols, how retention is communicated in patient information leaflets and investigating PPI involvement in retention strategy planning and the acceptability of trial retention strategies among trial participants. The project aims to investigating how retention is communicated during the lifecycle of a clinical trial.
She is supervised by Dr Frances Shiely (Senior Lecturer and Director of Education, HRB Clinical Research Facility, University College Cork) and Dr Katie Gillies (Director, Health Care Assessment Programme, Health Service Research Unit, University of Aberdeen).
Ellen is a PhD student with the HRB-TMRN based at the HRB Clinical Research Facility Cork and University College Cork. Ellen holds a first-class honour bachelor degree in Public Health from University [...]