The HRB-TMRN core team operate from the Centre for Health Research Methodology, the School of Nursing and Midwifery, University of Galway. Our Core Team is responsible for ensuring the operation, implementation and running of all network services nationally. You can contact the core team via email at hrb-tmrn@universityofgalway.ie or by phone 091 494492.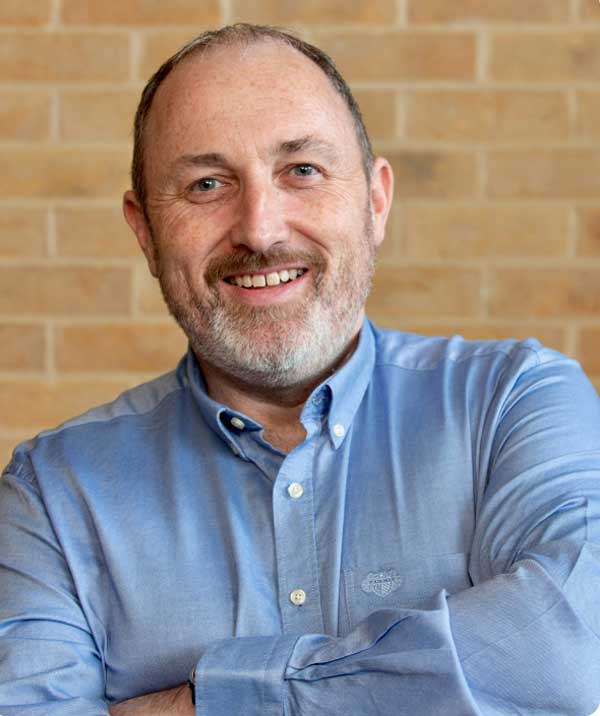 Declan is the Scientific Director of the HRB-Trials Methodology Research Network, Director of Evidence Synthesis Ireland and Director of Cochrane Ireland. He is Professor of Health Research Methodology and Deputy Dean of the College of Medicine, Nursing and Health Sciences at University of Galway. He is also Principal Investigator with the INFANT – Irish Centre for Fetal and Neonatal Translational Research.
Declan trained as a nurse and a midwife, meandered (with the help of opportunity, interest and luck) his way into trials methodology and evidence synthesis and his work now focusses on a blend across midwifery (and broader maternity care), randomised trials and how they are done and synthesising evidence.
Declan clinical areas of interest lie in maternity care with a particular focus on interest in the implementation and evaluation of models of maternity care and on methods of fetal monitoring. Declan's methodological areas of expertise are randomised trials, systematic reviews and meta-analyses and much of his career has focussed on building capacity in this area. He has published over 150 papers (h-index 33 Scopus, Jan 2019) including numerous Cochrane systematic reviews. He has led a number of clinical trials recruiting from 100 to over 3000 participants and serves on a number of Trial Steering Committees including those in pregnancy (e.g., EMERGE, HOLDS, PARROT) and Data Monitoring Boards (e.g., CORD, KEEP-WELL). He is editor with the Cochrane Pregnancy and Childbirth Group and has authored dozens of systematic reviews. Declan has been awarded over €7 million in research funding as PI or co-PI and more than €8.0 million as co-applicant.