Informed Consent in Clinical Trials
Lydia's PhD project aims to further our understanding of informed consent and identify how emerging technologies including electronic consent may be used to streamline clinical trials. This project will include a comprehensive review of the current evidence with regard to both the effectiveness and challenges in informed consent, including quality of informed consent. The consent processes across ongoing clinical research studies will be evaluated, incorporating the perspectives of patients and staff. Strategies to improve the consent process, particularly the use of technology, will be identified. Finally, a study within a trial will be designed to evaluate impact of technology on improve the quality of informed consent.
Lydia has worked as a Clinical Trial Coordinator and a Clinical Research Associate and holds a BSc in Radiation Therapy and a post graduate diploma in Radiotherapy and Oncology.
Lydia is studying under the supervison of Prof Peter Doran and Dr Rachel Crowley (both UCD School of Medicine) and Prof Éilish McAuliffe (UCD School of Nursing, Midwifery and Health Systems).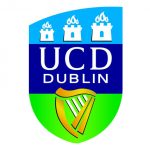 PUBLICATION 1
2020
O'Sullivan L, Killeen RP, Doran P and Crowley RK.
Ethical Considerations for safeguarding human participants in pandemic research: a rapid review protocol
HRB Open Res 2020, 3:22
PUBLICATION 2
2020
, McAuliffe E, Doran P.
Readability and understandability of clinical research patient information leaflets and consent forms in Ireland and the UK: a retrospective quantitative analysis.
PUBLICATION 3
2020
O'Sullivan L, Crowley RK., McAuliffe E. Doran P.
Contributory factors to the evolution of the concept and practice of informed consent in clinical research: A narrative review
Contem Clin Trials Comm 2020, Vol 19
PUBLICATION 4
2021
Coleman E, O'Sullivan L, Crowley R, Hanbidge M, Driver S, Kroll T, Kelly A, Nichol A, McCarthy O, Sukumar P, Doran P
Preparing accessible and understandable clinical research participant information leaflets and consent forms: a set of guidelines from an expert consensus conference
Res Involv Engagem. 2021 May 18;7(1):31.
PUBLICATION 5
2021
O'Sullivan L, Killeen R.P, Doran P and Crowley R.K.
Adherence with reporting of ethical standards in COVID‑19 human studies: a rapid review
BMC Med Ethics (2021) 22:80
PUBLICATION 6
2021
O' Sullivan L, Feeney L, Crowley R.K, Sukumar P, McAuliffe E & Doran P
An evaluation of the process of informed consent: views from research participants and staff
Trials volume 22, Article number: 544 (2021)