Grant Application Support
The HRB-TMRN offers various levels of involvement in grant applications, many of which do not require allocated funding. These supports range from general support through an Infrastructure Agreement to the Network represented by a Co-applicant providing a significant contribution through a dedicated work package.
The HRB-TMRN can be involved in supporting your application, if your application includes at least one trials methodology research question, or uses an innovative* trial design. (*An innovative design is considered non-standard and aims to address the challenges of new developments and emerging trends in health care).
Please note the HRB-TMRN has its own call specific deadlines for contacting the network for support. Please contact the Programme Manager (hrb-tmrn@nuigalway.ie) as early as possible to explore how the network can assist your application as support is subject to network capacity.
Below are some upcoming / open HRB grant calls which specifically include the HRB-TMRN as a recommended national support, and which facilitate the inclusion of trials methodology workpackage (e.g. SWAT).
(Please note the list below is not exhaustive, and the HRB-TMRN will consider any application to any funder, national or international, which includes a trials methodology workpackage).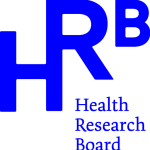 Definitive Interventions and Feasibility Awards (DIFA) 2023
Closing date (HRB-TMRN): 25/08/2022
Closing date (HRB): 15/09/2022