Trials in a Pandemic – Special Symposium – 2020
In response to the COVID-19 pandemic and to support the trial methodology community, the HRB-TMRN hosted an online conference on the topic of clinical trials in a pandemic, embracing flexibility and ensuring integrity. The HRB-TMRN in NUI Galway and University College Dublin in collaboration with our partners in Trial Forge, University of Aberdeen, were delighted to welcome some of the world's leading experts currently working in different aspects of COVID-19 trials. This event was held online, and recordings of this event are freely available to view.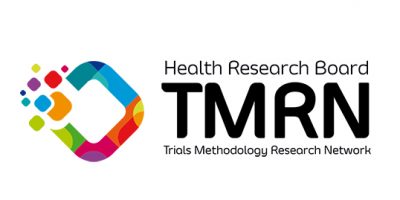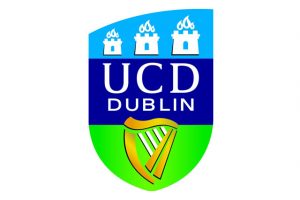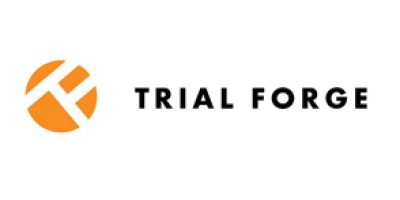 Date: June 30 & July 01 2020
Venue: ONLINE
Theme: Trials in a Pandemic - Embracing flexibility and ensuring integrity
Registration: Open
June 30 – 09:00 – 11:00 (GMT+1)
Current knowledge needs for COVID-19 trials
June 30 – 13:30 – 16:00 (GMT+1)
Conducting trials in a pandemic – shared experiences in navigating uncertainty
July 01 – 11:00 – 13:00 (GMT+1)
Mapping trials in a pandemic and reducing research waste
July 01 – 14:00 – 16:00 (GMT+1)
Post-pandemic era – lessons for the future of trial research

*** OPENING ADDRESS ***
Dr Janet Messer – Health Research Authority
Dr Janet Messer has worked for the HRA since 2013, initially to develop and implement HRA Approval and subsequently leading all the HRA's operational activities and their supporting functions. She works collaboratively with a wide range of partner organisations to fulfil the HRA's aims to make it easier to do good quality ethical research in the UK.
Janet has a PhD in biochemistry from University of Cambridge, followed by many years' experience of clinical research in the pharmaceutical industry. She subsequently moved into research management in the NHS and the NIHR Clinical Research Network, and has been involved in a wide range of national initiatives and large-scale change programmes. With an LLM in legal aspects of medical practice, she has been heavily involved in supporting implementation and interpretation of legislation and regulation relating to health and care research for many years.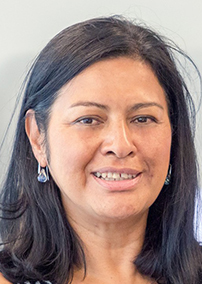 Dr Ana Maria Henao Restrepo – World Health Organisation
Dr Ana Maria Henao Restrepo is the Unit Head, R&D Blueprint, Health Emergency Program (WHE) at the World Health Organization (WHO).
Dr Henao-Restrepo was previously a medical officer at the Initiative for Vaccine Research (IVR), Department of Immunization Vaccines and Biologicals at the World Health Organization (WHO).
Dr Henao-Restrepo is currently the Team Leader for implementation research at IVR. Among other issues, Dr. Henao-Restrepo is responsible for a project to review the evidence and inform the development of adjusted policy recommendations for vaccines currently in use in the immunization programme. She also led a project to develop and assess a measles aerosol vaccine.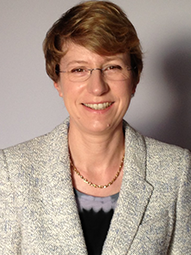 Prof 

Isabelle Boutron
– Paris Descartes University, France
Prof Boutron is a a professor of epidemiology at the Paris Descartes University and a researcher at the Methods Team (INSERM- Sorbonne Paris Cité Epidemiology and Statistics Research Centre). Prof Boutron is Deputy Director of the French EQUATOR (Enhancing the QUAlity and Transparency Of health Research) Centre, deputy director of Cochrane France and co-convenor of the Bias Methods group of the Cochrane Collaboration. She is also a member of the Methods Executive of Cochrane. She has worked on the internal and external validity of non-pharmacological trials, and led the extension of the CONSORT statement on reporting treatment trials for nonpharmacologic treatments.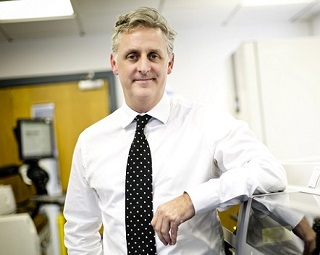 Prof Alistair Nichol – University College Dublin, Ireland
Professor Nichol is the Chair of Critical Care Medicine in University College Dublin and the Director of the Irish Critical Care- Clinical Trails Network and Consultant in St Vincent's University Hospital, Dublin. He is the Chair of the Irish Critical Care Clinical Trails Group. He has been an investigator on peer reviewed grants worth over 50 million euros from Ireland, Europe, Australia, New Zealand and Canada. He has completed the hat trick of first author publications- in NEJM, Lancet and JAMA. Currently he is completing trials in the critically ill which will randomize over 5000 patients in the next 5 years. He has academic interests in Cardiac Arrest, trauma and mechanical ventilation. He has no hobbies and plays no sports, but he lives in hope of this improving.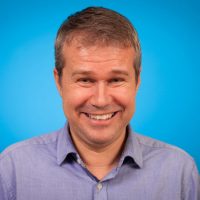 Prof Peter Juni – University of Toronto
Peter is the Director of the Applied Health Research Centre (AHRC) at the Li Ka Shing Knowledge Institute of St. Michael's Hospital, holds a Tier 1 Canada Research Chair in Clinical Epidemiology of Chronic Diseases, and is a Professor at the Department of Medicine and the Institute of Health Policy, Management and Evaluation at the University of Toronto. He is a graduate of the Faculty of Medicine at the University of Bern in Switzerland, completed his training in internal medicine at various hospitals in Switzerland, and was a Research Fellow at the Department of Social Medicine at the University of Bristol, UK. Prior to joining St. Michael's Hospital, Peter was the Director of the Institute of Primary Health Care and Professor of Primary Care and Clinical Epidemiology at the Faculty of Medicine at the University of Bern in Switzerland. He held previous appointments as Director of the Institute of Social and Preventive Medicine at the University of Bern and Founding Director of CTU Bern, the University's clinical trials unit. Read More >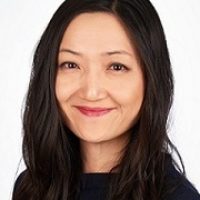 Prof Allison Tong –  University of Sydney
Professor Allison Tong is a Principal Research Fellow with a Robinson Fellowship at the Sydney School of Public Health, The University of Sydney. She held an Australian National Health and Medical Research Council (NHMRC) Career Development Fellowship to 2019. She is a social scientist with experience in patient-centred outcomes research in chronic disease, particularly chronic kidney disease. Allison has an interest in patient involvement in research, including in the context of research priority setting, the development of core outcomes for research, and in the co-production of clinical trials. She co-founded and is on the Executive Committee of the global Standardised Outcomes in Nephrology (SONG) Initiative, which aims to establish consensus-based core outcomes across the spectrum of chronic kidney disease (www.songinitiative.org). She established the Patient-Centred Research Network (PACER, www.pacernetwork.org.au) network, which aims to facilitate knowledge exchange, cross-disciplinary collaboration, and innovation in conducting and implementing patient-centred outcomes research and patient involvement in research. Read More >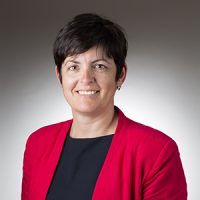 Dr Rachel Crowley – University College Dublin, Ireland
Dr Crowley is a consultant endocrinologist at St Vincent's University Hospital Dublin, an Associate Clinical Professor at University College Dublin and a former chair of the St Vincent's University Hospital Research Ethics Committee.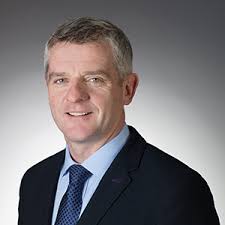 Prof Paddy Mallon – University College Dublin / St Vincent's University Hospital, Dublin, Ireland
Professor Patrick (Paddy) Mallon is Professor of Microbial Diseases in the UCD School of Medicine and a Consultant in Infectious Diseases in St Vincent's University Hospital in Dublin. He graduated in Medicine from Queen's University Belfast, Northern Ireland and undertook subsequent clinical training in infectious disease medicine in Sydney, Australia where he completed a PhD in long-term toxicities in HIV. Professor Mallon returned to Ireland in 2007 and has led the development of an active research programme in Infectious Diseases. In 2008 he established the HIV Molecular Research Group, which focuses on translational research into toxicities of antiretroviral therapy, strategies to increase population HIV testing and studies aimed at better understanding immune responses to antiretroviral treatment. Read More >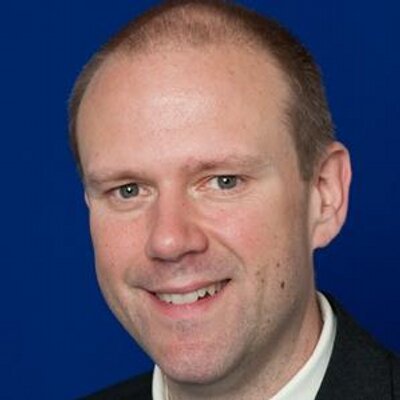 Prof Matt Westmore – Ensuring Value in Research Funders Forum
Matt leads a programme of work aimed at maximising the impact of research, reducing waste and Adding Value in Research (AViR). Matt is also a co-convener of an international forum of funders who are interested in sharing best practice EViR. This work was recognised with the inaugural international Cochrane-REWARD award. Matt joined NETSCC in 2009 as the Assistant Director of NETSCC Strategy and Development, working across all of NETSCC's activities and supporting its growth.
Since then he has been Assistant Director for the Health Technology Assessment Programme, and Director for the Efficacy and Mechanism Evaluation Programme, Health Services and Delivery Research Programme, and Public Health Research Programme. Read More >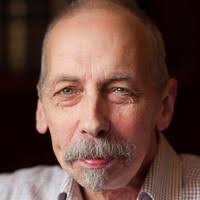 Derek Stewart – MRC-NIHR-Trials Methodology Research Partnership
Derek is the public and patient involvement lead with the MRC NIHR Trials Methodology Research Partnership. Derek was treated successfully for throat cancer in 1995.  A former teacher he became actively involved in numerous aspects of patient involvement and advocacy at a local, regional and national level being the founder Chair of the Consumer Liaison Group for the National Cancer Research Institute. Until recently Derek was Associate Director for the National Institute for Health Research – Clinical Research Network (NIHR CRN). In the charity sector, he is a Member of Cancer Research UK.
Derek was Chair of a successful Primary Care Trust in Nottinghamshire in the years 2001-2006. From 2005-2010, he was a Trustee and Vice Chair of on Core UK , the National Cancer Tissue Resource a joint charity with Department of Health and Cancer Research UK.  In 2008 till 2011, Derek was the lay Chair of the UK Confederation of Cancer Biobanks that helped establish good working principles, shared learning and agreeing standard operating procedures. http://derek-online.blogspot.com/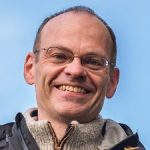 Prof Shaun Treweek
Trial Forge, University of Aberdeen, UK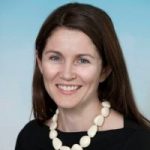 Ms Oonagh Ward
Health Research Board Ireland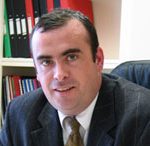 Prof Peter Doran
University College Dublin, Ireland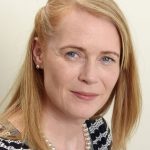 Dr Frances Shiely
University College Cork, Ireland