7th Annual Trials Methodology Symposium 2021
The HRB-TMRN (UCD) are delighted to partner with the MRC/ NIHR – Trials Methodology Research Partnership (MRC/NIHR-TMRP) to welcome some of the world's leading experts in trials methodology to our  7th online Trials Methodology Symposium on October 4th, 5th & 6th. The theme for this year's event is
"The future of clinical trials: people, project, purpose, place"

Date: October 4th, 5th & 6th 2021 GMT+1
Venue: ONLINE
Theme: "The future of clinical trials: people, project, purpose, place"
Registration: Now open
Session 1
PEOPLE: Developing expertise, supporting careers
October 4
14:00 – 16:15
Session 2
PURPOSE: "When uncertain, the best treatment option is an RCT"
October 5
09:00 – 10:30
Session 3 
PROJECT: Evolution of trial design
October 5
14:00 – 16:00
Session 4
PLACE: Trials in a post pandemic era: lessons learned for the future of trials
October 6
10:00 – 12:00
Session 5
Special Session – MRC/NIHR-TMRP Working Groups 
October 6
14:00 – 15:30 & 15:30 – 17:00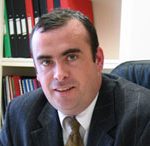 Opening Address
Prof Peter Doran – Clinical Research Centre UCD, Ireland
Prof. Peter Doran earned his BSc. from Dublin City University in 1998 and his PhD from University College Dublin in 2001. Prof. Doran is a lecturer at the UCD School of Medicine and Medical Science, and Scientific Director of the UCD Clinical Research Centre (CRC). He is also the Director of the Ireland East Hospital Group Research Network.  The UCD CRC with facilities at both the Mater Misericordia and St. Vincent's University Hospitals drives clinical and translational research which is aimed at improving patient care by acting as a catalyst to bring all members of the biomedical research enterprise together to ensure novel health interventions are developed and diffused into Irish healthcare practice.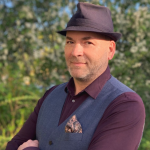 Professor Robert Harris  – Karolinska Institute, Sweden
Born and educated in the UK, conducted a PhD at University College London in the field of parasitology. Moved to Karolinska Institutet in Stockholm, Sweden in 1994 and became Professor of Immunotherapy in Neurological diseases there in 2013. Leads a research group focusing on immunotherapy in ALS, Alzheimer's disease and Multiple Sclerosis. Currently Academic Vice President of Doctoral Education and head of the International Council at Karolinska Institutet. Currently the president of the international doctoral education organisation ORPHEUS.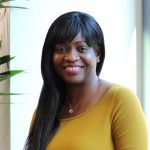 Ms. Adepeju Oshisanya – Benevolent AI, UK
An advocate for diversity and inclusion in data generation in clinical research, Peju is passionate about raising awareness about the importance of including a more diverse population in research and the potential benefits of Artificial Intelligence in enabling this.
Peju is an innovative operational strategy expert with over 18 years wide-ranging experience relating to strategic programme leadership, planning and management of clinical trials with responsibility for global clinical programmes. She started her career working in early drug discovery and exploratory phase focused on the transition of early stage assets to clinical development. Following this, she moved into programme management responsible for key clinical programmes and assets within Eli Lilly, Sanofi Aventis, Pfizer and Takeda.
After gaining extensive experience with major pharmaceutical organisations, Peju has moved her career to working with start-up organisations and SMEs. In her current role as director of programme management, she is responsible for driving the asset strategy to maximise the value of both early and late phase drug development programmes in a pioneering startup that harnesses artificial intelligence to accelerate and enhance scientific discovery.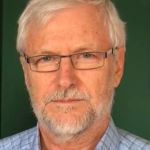 Prof. Paul Glasziou – Bond University, Australia
Professor Paul Glasziou is Director of the Institute for Evidence-Based Healthcare at Bond University and was the Director of the Centre for Evidence-Based Medicine in Oxford from 2003-2010. His key interests include identifying and removing barriers to using high quality research in everyday clinical practice and improving the clinical impact of research by reducing the more than $85 Billion annual loss from unpublished and unusable research (Chalmers, Glasziou, Lancet 2009).  He co-founded the International Collaboration for the Automation of Systematic Reviews and the RACGP's Handbook of Non-Drug Interventions. He has authored over 400 peer-reviewed journal articles and 7 books.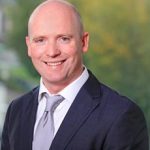 Dr Eoghan McKernan  – University College Cork / Infant Centre, Ireland
Eoghan is the INFANT Operations Manager. He supports INFANT investigators and research teams in preparing all grant applications for all competitively awarded funding, both exchequer and non-exchequer. He is also the focal person for INFANT's Global Health Programme. Since 2001, he has worked with large institutions including University College Cork, Trócaire, and the United Nations where he developed his extensive research and project management experience both in Ireland and in Sub-Saharan Africa. He has developed skills and experience across a range of disciplines including: research, research support, project management, monitoring and evaluation, results based management, strategy development, lecturing, resource mobilisation, budget management, training and facilitation, programme design, proposal development, impact assessment and articulation and liaising with institutional funders. He has delivered results in numerous projects in Trócaire, the community and voluntary sector in Ireland, EU FP6 funded research, United Nations Development Programme, Tanzania and United Nations HABITAT. He has 20 years' experience in Eastern and Southern Africa working, researching and supporting research in health and human development.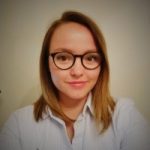 Dr Danielle Edwards  – Kings College London, UK
Dr Danielle Edwards has worked as a Research Fellow at KCL since April 2020 and is interested in trial methodology, linking datasets for research, and the use of routine data to improve clinical trial efficiency. Prior to that she completed her first post-doc at the National Heart and Lung Institute, Imperial College London working on linking registry data with hospital records. She worked as trial statistician at the University of Bristol before studying the use of routine data for recruitment and follow-up in trials for her DPhil at the University of Oxford.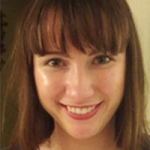 Dr Alice Biggane – Roche Products Ltd, UK
Alice completed her PhD at the Universities of Liverpool and Paris. She undertook her PhD with the EU Horizon 2020 framework, as a fellow of the Methods in Research on Research (MiRoR) Project.
Her PhD focused on the inclusion of patients and members of the public in clinical outcome selection in the context of core outcome sets and clinical guideline development.  After her PhD, Alice spent one year as a post-doctoral researcher before transitioning to her current role as a patient centred outcomes research (PCOR) scientist at Roche Products.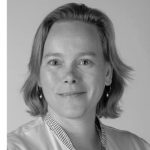 Dr Lennie Derde  – University Medical Center Utrecht, The Netherlands
Dr Derde is a clinical scientist, and works as an ICU consultant at the UMC Utrecht (NL), where she was trained as an ID physician and epidemiologist. Her research focusses on the prevention and treatment of severe infections and sepsis in critically ill patients and the use of innovative trial design. Lennie is the Chair of the International Trial Steering Committee and European PI for the Randomized Embedded Multifactorial Adaptive Platform for Community Acquired Pneumonia (REMAP-CAP), investigating the best treatment for CAP, including COVID-19. Lennie is a member of several national and international guideline groups working on COVID-19 and pneumonia. She chairs the ESICM Clinical Training Committee and the Dutch ICU Taskforce for Infectious Threats and is a member of the Dutch Royal National Academy of Sciences' Pandemic Preparedness Plan group and a member of the International Advisory Board of Sepsis Canada.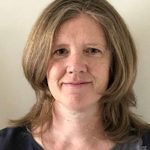 Prof Paula Williamson – University of Liverpool & MRC/NIHR – TMRP UK
Paula Williamson is Professor of Biostatistics at the University of Liverpool. Her research programme has focussed on several aspects of evidence-based medicine (EBM) including clinical trials, meta-analysis, health outcome selection, and reducing waste in research. She was appointed as an NIHR Senior Investigator in 2014, gave the Bradford Hill Lecture in 2017, and was elected Fellow of the Academy of Medical Sciences in 2018.
She chaired the MRC Network of Hubs for Trials Methodology Research, 2008-2018, and recently led a successful bid for a new MRC Trials Methodology Research Partnership from 2019, bringing together major organisations and 25 UK universities.
Paula co-founded the global COMET (Core Outcome Measures in Effectiveness Trials) Initiative in 2010, to improve the quality and relevance of health research to decision makers including patients, health professionals, regulators and policymakers. COMET was the winner of the international Cochrane-REWARD prize in 2017 for reducing waste in research.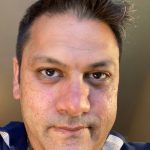 Professor Ian Sinha – University of Liverpool & Alder Hey Children's Hospital, Liverpool, UK
Ian is a consultant Respiratory Paediatrician, and an Honorary Associate Clinical Professor. His research interests are around evidence based medicine, childhood asthma, neonatal lung disease, and child poverty. Ian is co-leading the ASYMPTOMATIC trial with Professor Paula Williamson.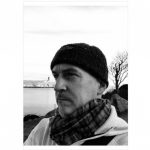 Prof Colm O' Donnell – National Maternity Hospital & School of Medicine, University College Dublin, Ireland
Professor Colm O'Donnell graduated in Medicine from UCD in 1996 and worked in General Medicine and in Paediatrics in Ireland until 2001. He then moved to Melbourne, Australia where he completed a Clinical Fellowship in Neonatology, a PhD at the University of Melbourne and worked as a Consultant Neonatologist at the Royal Women's Hospital and NETS Victoria. He returned to Ireland to take up a position as a Consultant Neonatologist at the NMH in 2006. He is a clinical researcher with specific interest in neonatal resuscitation, delivery room care of preterm infants, respiratory support of preterm infants, randomised clinical trials of intensive care interventions, evidence-based clinical practice and systematic reviews of the medical literature.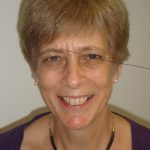 Professor Jane Armitage – University of Oxford, UK
Jane Armitage is Professor of Clinical Trials and Epidemiology and Honorary Consultant in Public Health Medicine in the Nuffield Department of Population Health (NDPH) at the University of Oxford. She joined the Clinical Trial Service Unit, now part of NDPH, in 1990 from a background in clinical medicine, with particular experience in respiratory medicine, geriatrics and diabetes. She has coordinated a series of large-scale clinical trials including the MRC/BHF Heart Protection Study, SEARCH and HPS2-THRIVE and ASCEND.
Her main research interests are in lipids and the epidemiology of cardiovascular and other chronic disease including osteoporosis. She is the Course Director for an MSc in Clinical Trials.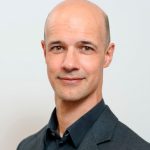 Professor Rustam Al-Shahi Salman – University of Edinburgh, UK
Rustam became interested in neurology during medical training in Cambridge and was inspired to work on common neurological problems by the stroke research group in Edinburgh, which he joined in 1998 as an MRC clinical training fellow, progressing to MRC patient-oriented clinician scientist and senior clinical fellowships until 2016. Rustam's clinical and research interests include the treatment of intracranial haemorrhage, using research methods such as randomised controlled trials. Rustam was one of the lead authors of The Lancet's 2014 Series on Increasing Value and Reducing Waste in Research (http://www.thelancet.com/series/research and http://www.thelancet.com/campaigns/efficiency). As president of the British Association of Stroke Physicians, he led them to be the first professional association member of the UK Health Alliance on Climate Change. He is a co-author of a forthcoming commentary in The Lancet about a strategy to reduce the carbon footprint of clinical trials.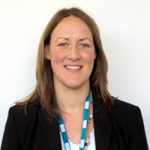 Closing Address: Sarah Lawton – University of Keele, UK
Following an undergraduate degree in Business Studies at Kingston University in Surrey, Sarah relocated to Staffordshire and developed a career in project management within healthcare settings. She joined Keele Clinical Trials Unit (CTU) at Keele University in 2011, coordinating research projects from the applied research programme investigating the efficacy and clinical effectiveness of treatments for musculoskeletal pain and arthritis presenting in primary care.
Sarah progressed to a Senior Trials Manager position within the CTU, before embarking on a secondment opportunity to develop the first Academic General Practice within North Staffordshire. In this role, Sarah worked closely with Keele's local, regional and national partners to drive forward high-quality evidence-based practice.
Now back in Keele CTU, she is Head of Operations. Sarah is responsible for the operational management of all CTU functions within the UK CRC registered CTU, managing a portfolio of high quality clinical studies, delivering them to time and target in accordance with applicable milestones, resources and governance requirements. With an interest in research methods to include operational design, recruitment and retention, Sarah has recently been presented with an award from the NIHR Clinical Research Network, for innovative research methods. Sarah also advocates the role of Trial Managers and represents the UK Trial Managers Network (TMN) as an Executive Committee member.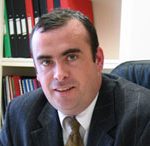 Professor Peter Doran
University College Dublin, Ireland & HRB-TMRN Ireland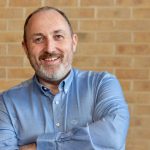 Professor Declan Devane
National University of Ireland Galway & HRB-TMRN Ireland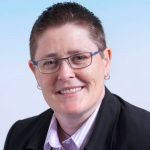 Dr Teresa Maguire
Health Research Board Ireland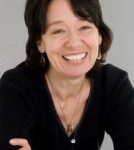 Professor Sandra Eldridge
Queen Mary's University London, UK
View videos from our 2019 event