Student Scholarships
The HRB-TMRN invites Supervisors from eligible institutions (NUI Galway, TCD, UCC, UCD and UL) to submit an abstract for a proposed research study suitable for an undergraduate student to complete in the Summer of 2020. The proposed projects MUST consist of methodology research related to the conduct or reporting of randomised trials.
Opening Date: 04th November 2019 Closing Date: 7th February 2020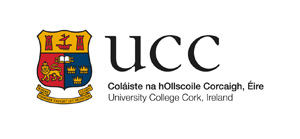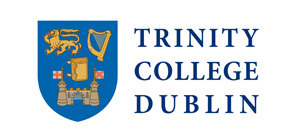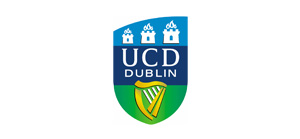 WHO should apply?
Researchers based in the partner institutions listed, who wish to supervise an undergraduate summer scholar can apply for this award. The HRB-TMRN summer scholarships are allocated to specific projects as submitted by Supervisors by February 7th 2020. Undergraduate students who are studying in a partner university (NUI Galway, TCD, UCC, UCD and UL) in Ireland who have not previously received a Summer Student Scholarship from the HRB are eligible to be awarded this scholarship. Student selection is the responsibility of the individual Supervisors. An abstract template is available here. Abstracts will be funded based on peer-review.
In line with the HRB-TMRN strategy the project must relate to methodology research related to the conduct or reporting of randomised trials.
WHAT is the value of the award?
The amount paid will be a total of €2,000 for a maximum of eight weeks and is paid to the student by the eligible host institution on a monthly basis.
WHAT is the commitment for Supervisors and Students?
Supervisors are expected to supervise their selected student for the eight week period. Students will require one-to-one supervision and support throughout their placements. Students and supervisors are expected to complete a project form at the start of their placement, which outlines the nature of the work and details the supervision committed. Students and supervisors are invited to present their findings (poster format) at the annual Trial Methodology Symposium. The network will cover travel costs associated with the students' attendance.
HOW many awards are available?
In 2020, FIVE awards will be offered in each of the following host institutions;
NUI Galway (1 award)
TCD (1 award)
UCC (1 award)
UCD (1 award)
UL (1 award)
WHEN is the DEADLINE for applications?
The deadline for abstract submissions by supervisors is 1 pm Friday 7th February 2020. Supervisors will be notified of the outcome by the 31st February 2020 at the latest, after which successful supervisors can liaise with interested students, or advertise internally.
HOW to apply?
Project supervisors in eligible institutions should submit a project abstract, relevant to trial methodology to the HRB-TMRN by February 7th 2020 for peer-review and selection.
Student selection is at the discretion of the Supervisor. Students are requested to complete a project form, with help from a Supervisor upon commencing their placement.
Please contact hrb-tmrn@nuigalway.ie or Institution Lead for further details.
| Institution | Number of Awards 2018 | Institution Lead | Contact |
| --- | --- | --- | --- |
| NUI Galway | 1 | Prof. Declan Devane | declan.devane@nuigalway.ie |
| University College Cork | 1 | Dr Frances Shiely | f.shiely@ucc.ie |
| University College Dublin | 1 | Prof. Peter Doran | peter.doran@ucd.ie |
| University of Limerick | 1 | Prof. John Forbes | john.forbes@ul.ie |
| Trinity College Dublin | 1 | Prof. Martina Hennessy | mhenness@tcd.ie |